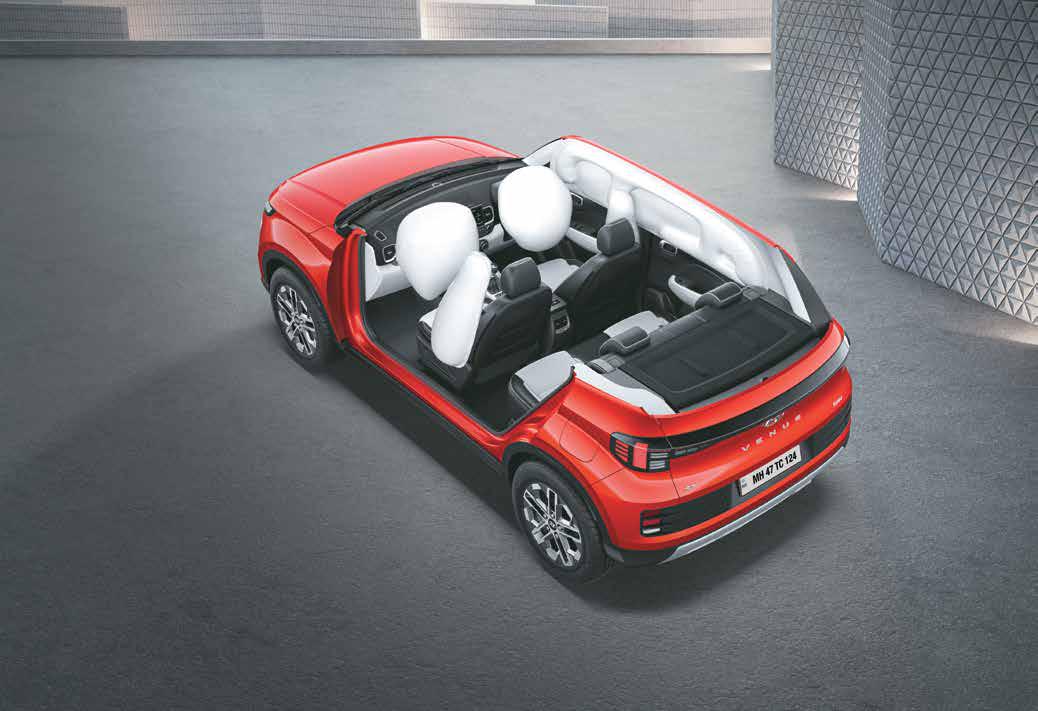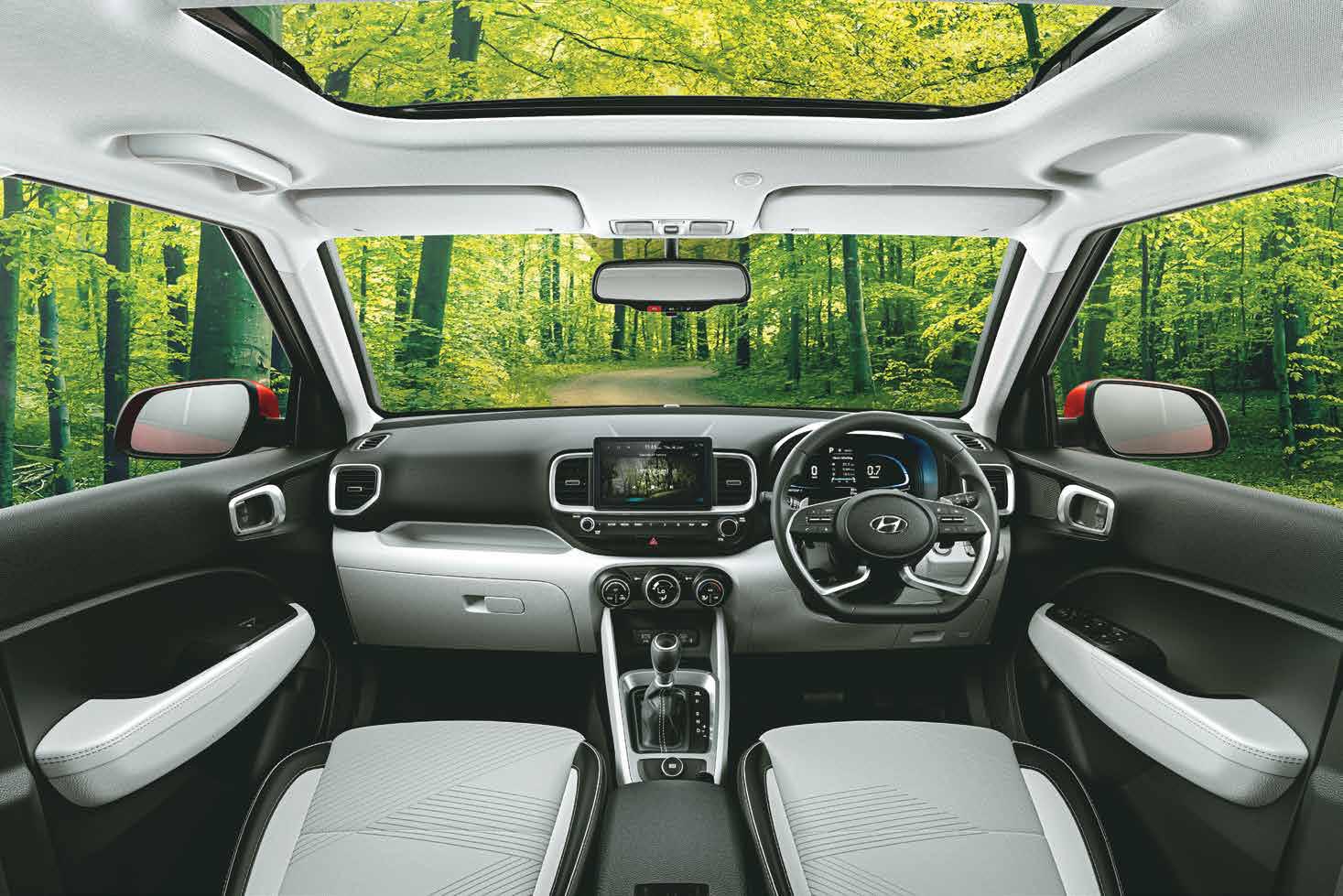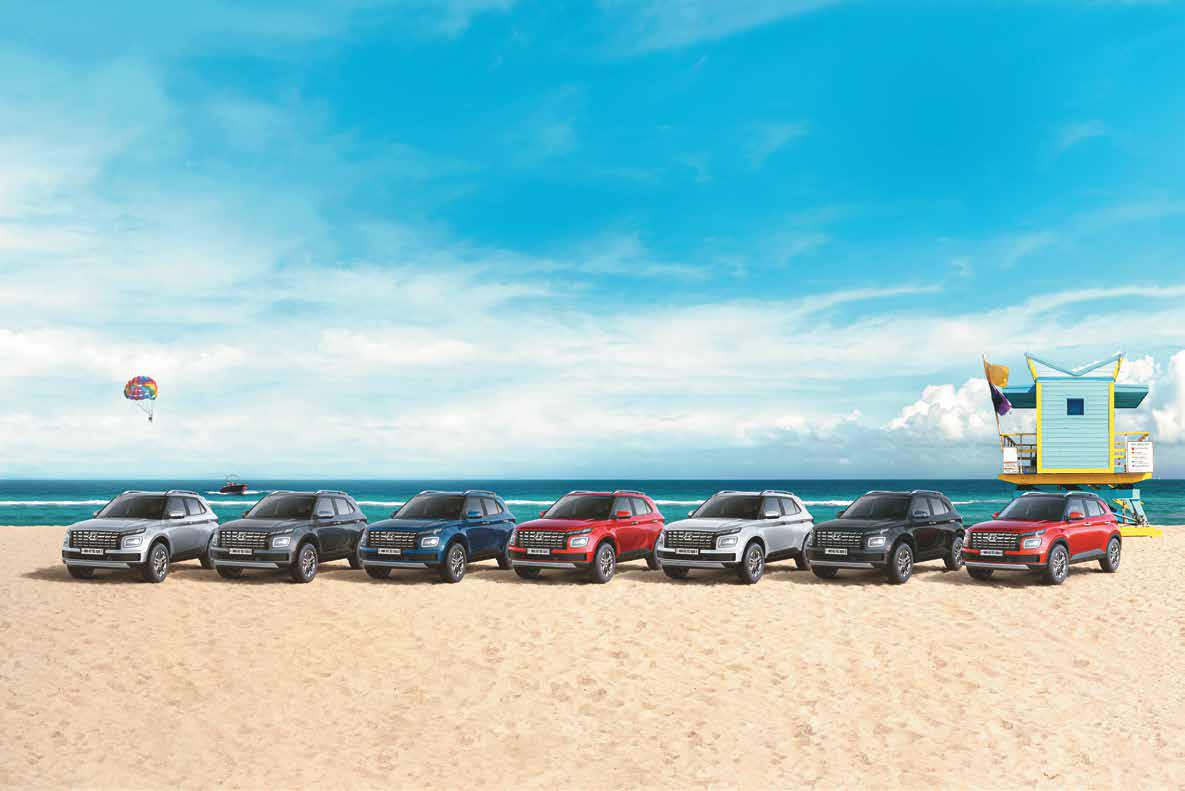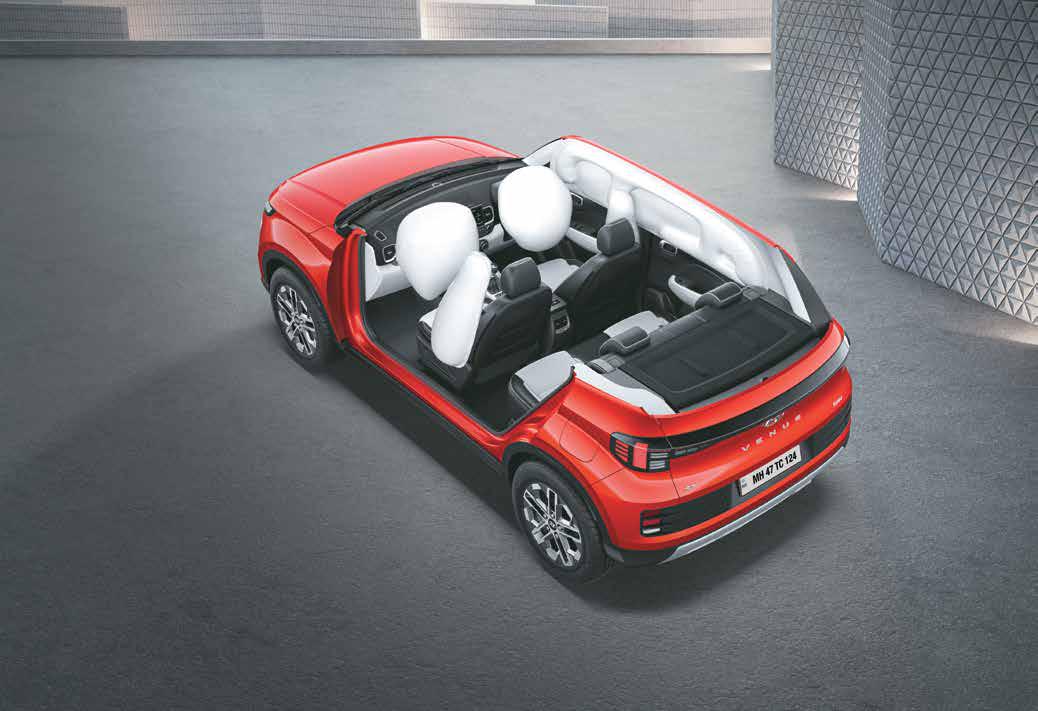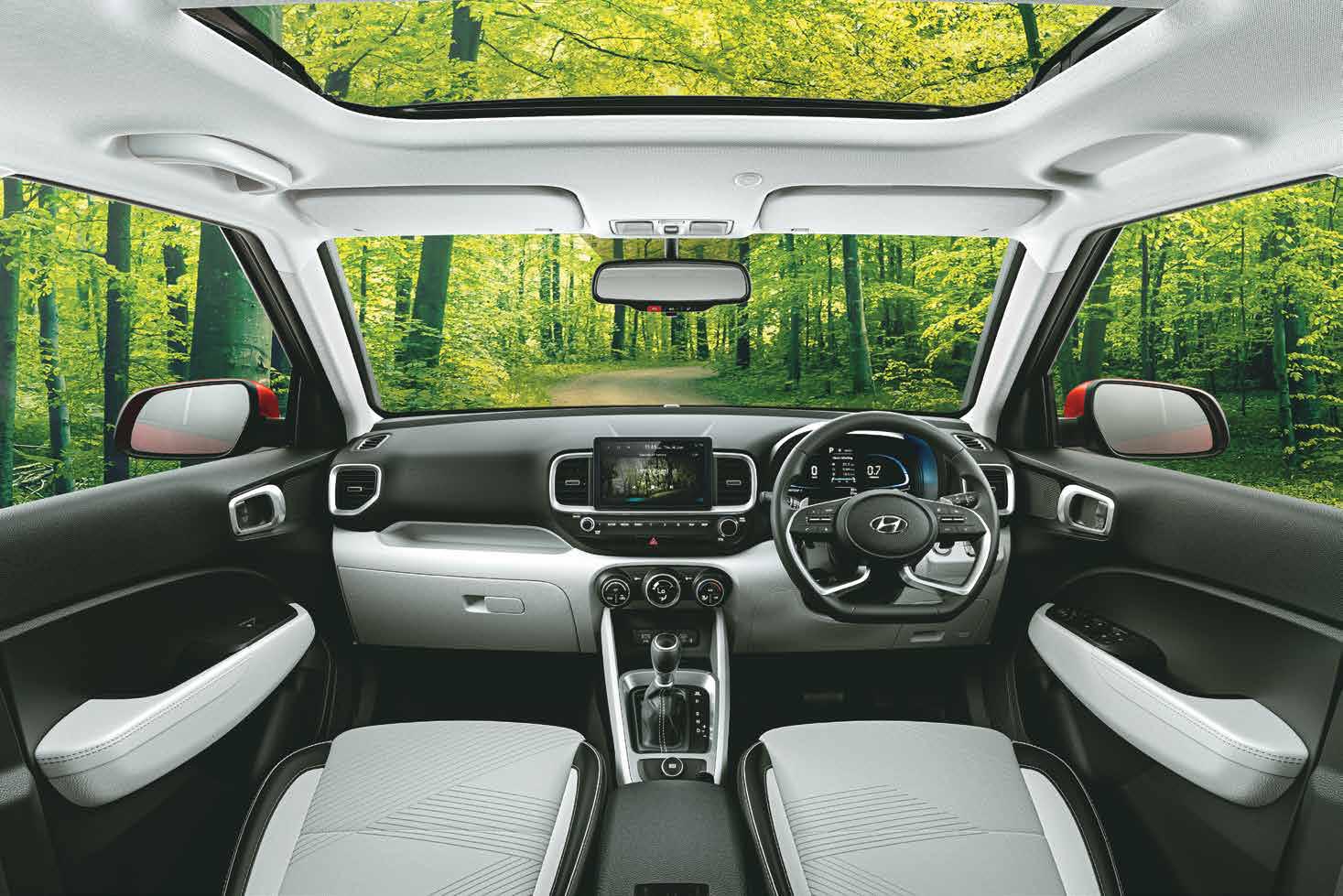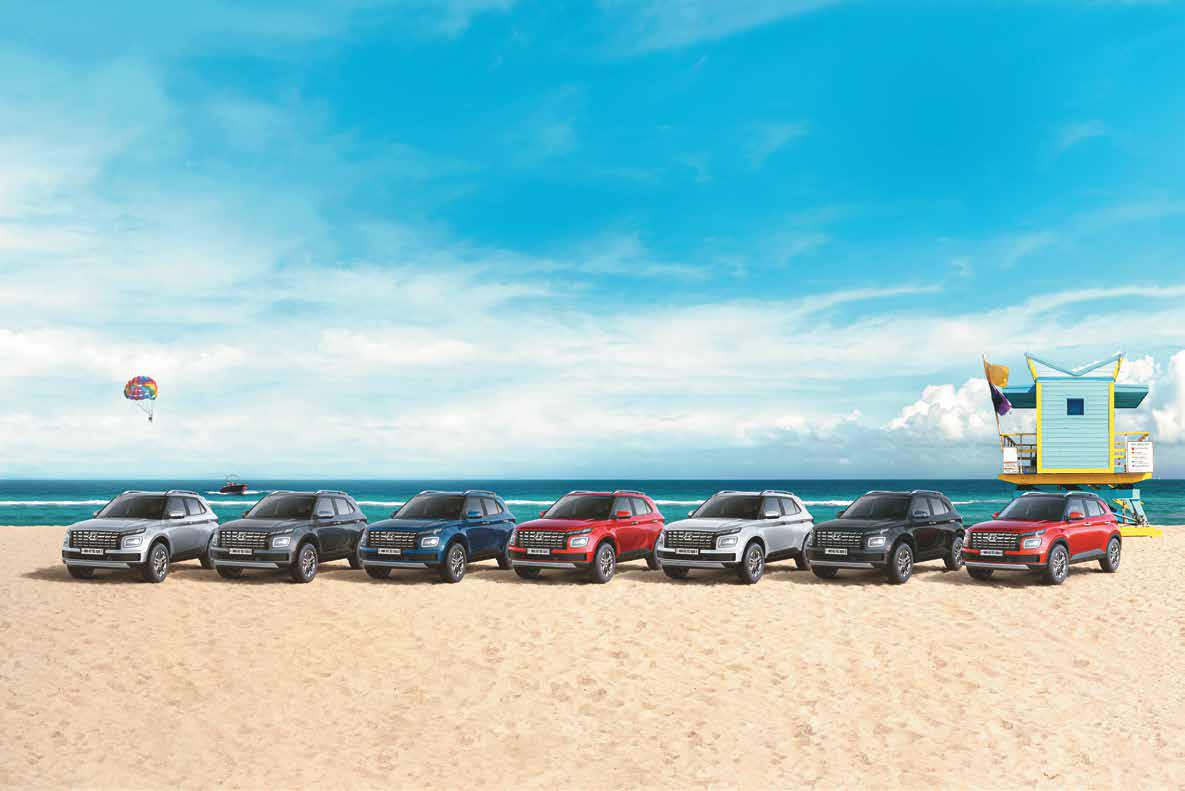 What do you get when you combine advanced technology, incredible connectivity, and new-age style? The lit SUV. Introducing the new Hyundai VENUE. The lit life is all about setting the trends, being connected to everything, and stealing the show wherever you go. The new Hyundai VENUE is the perfect addition to do all that and more.
From the dark chrome grille to the connecting LED tail lamps, you know you'll stand out from the pack with flair as you take on life with the new Hyundai VENUE.
From home to work to everywhere you want to be, you need to be surrounded in a place that's inherently you. And inside the new VENUE all that matters, is you. Stylish, refined and exciting, it's got it all. Embracing the lit life the new Hyundai VENUE is focused on fun and comfort rolled into one incredible package that makes sure it looks just as trendy inside, as it does outside.
The new Hyundai VENUE is designed to keep you connected to both your car, and the world around you. Between the Alexa, Google Voice Assistant and the 60+ feature-loaded Bluelink. The new Hyundai VENUE isn't just built to excite you, it's built to keep you safe. By adding a host of senses to heighten your own, the new Hyundai VENUE is fully loaded with sophisticated safety features. Find the style that matches your vibe!
| | |
| --- | --- |
| | |
| | |
| | |
| | |
| | |
| Venue (P) 1.0 TURBO S(O) iMT | |
| Venue (P) 1.0 TURBO SX(O) iMT | |
| Venue (P) 1.0 TURBO SX(O) iMT DT | |
| Venue (P) 1.0 TURBO S(O) DCT | |
| Venue (P) 1.0 TURBO SX(O) DCT | |
| Venue (P) 1.0 TURBO SX(O) DCT DT | |
| | |
| | |
| | |
| | |
| | |
*The prices and variants of the cars may change without any prior notice. Please check the latest prices and variants information with your nearest GALLOPS Hyundai.*