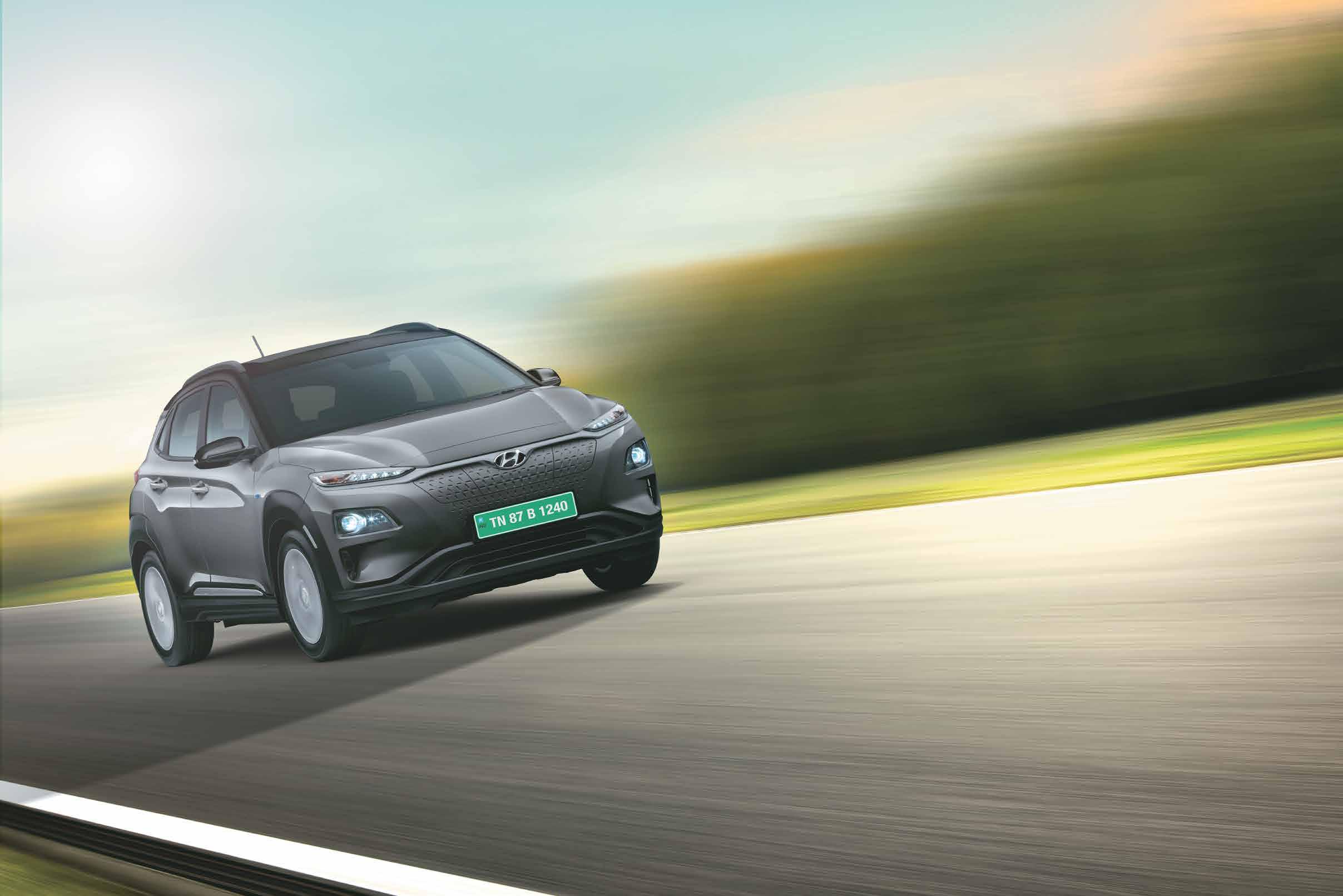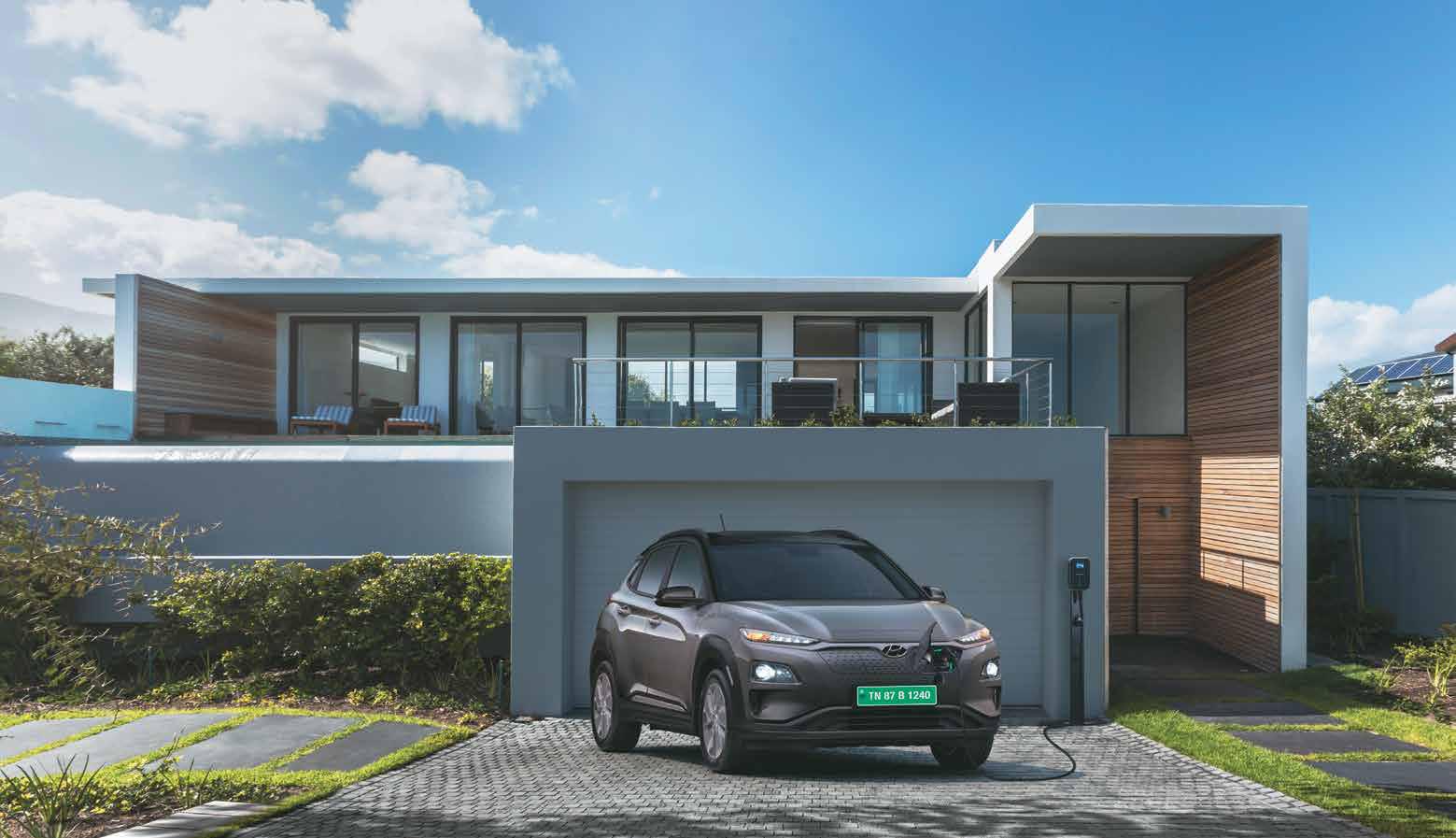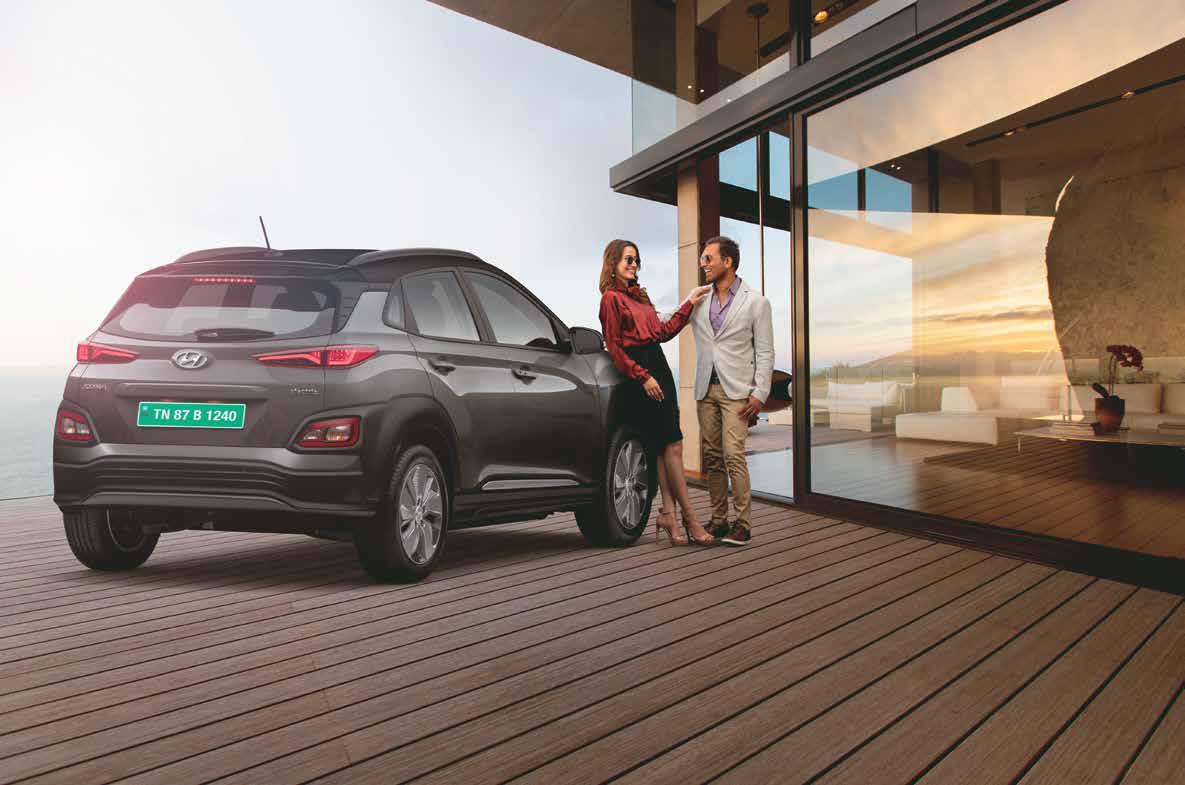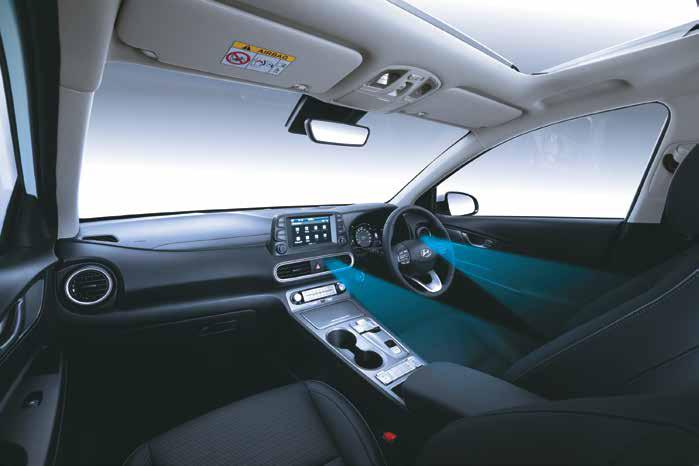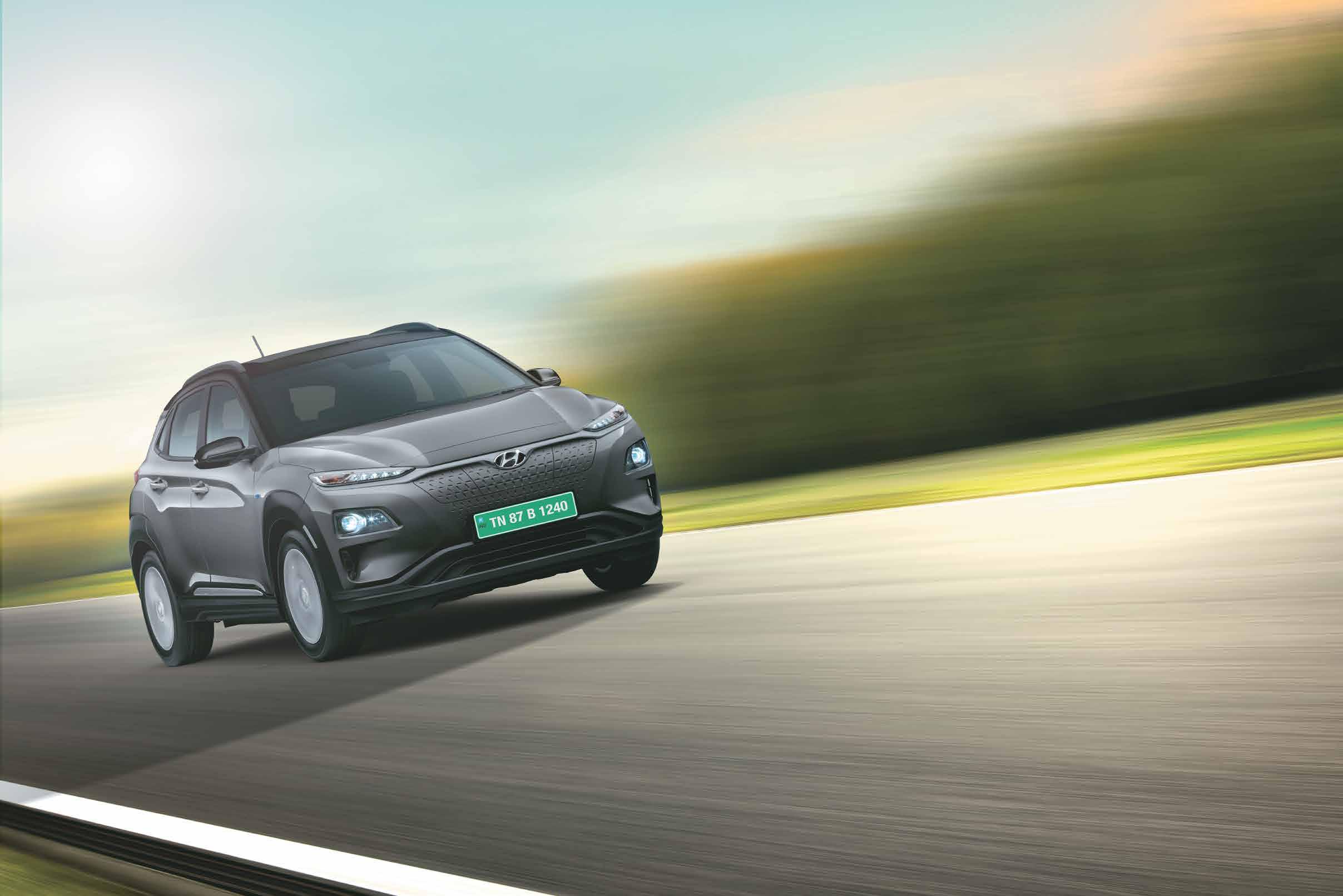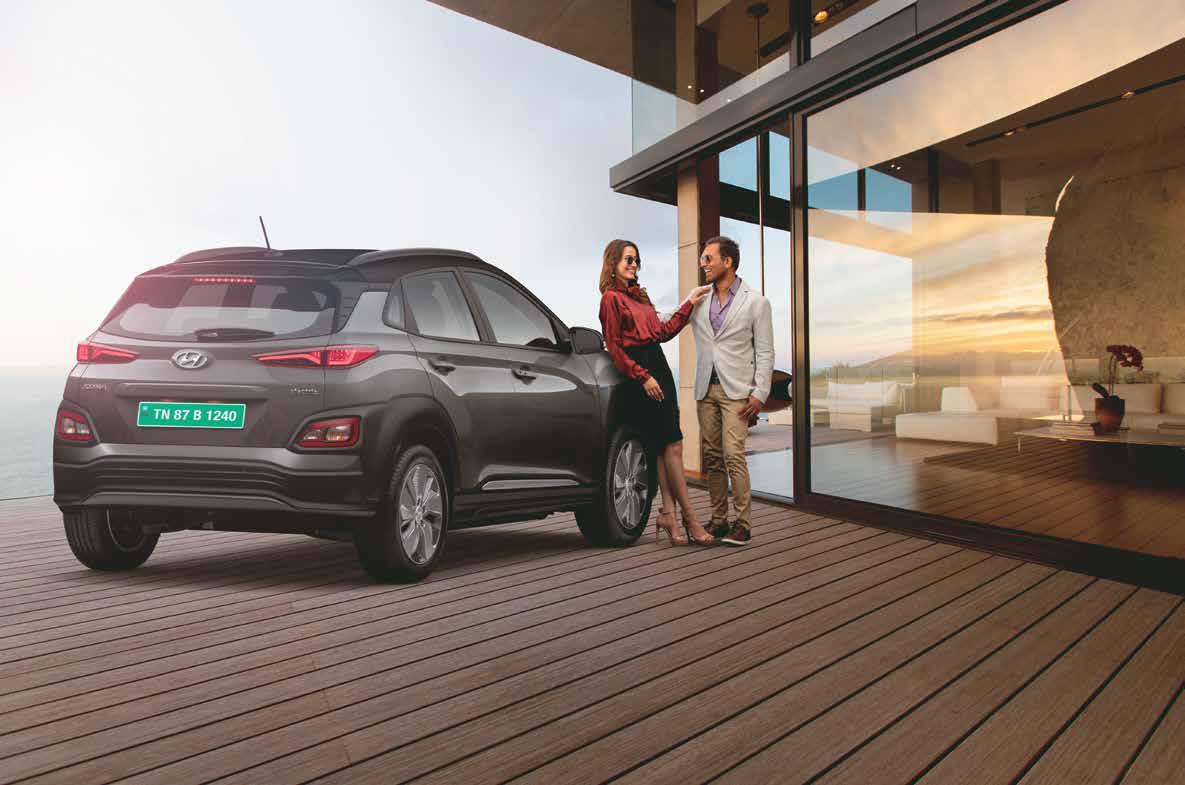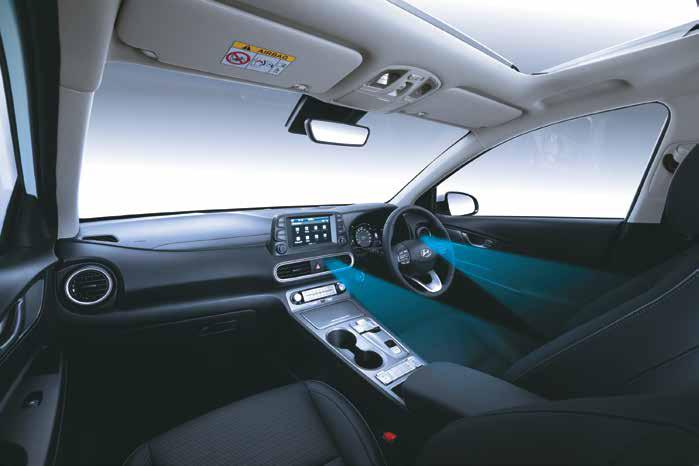 Revolutionary in every way, your 2022 Hyundai Kona Electric covers 452*km per full charge. That means you can bid adieu to range anxiety and set out for your destination without worrying about running out of charge. It's a green way to save time and money. It is not only eco-friendly, but also packed with power.
Get ready to experience smooth acceleration with 2022 Hyundai Kona Electric, that goes from 0 to 100 kmph in a matter of 9.7* s. Go with the sport mode on days when you want an added dose of thrill. The car is equipped with an in-cable control box (ICCB) that you can plug right into a normal wall socket.
It will take 19 h for a full charge. 2022 Hyundai Kona Electric is a world apart for many reasons, design being one of them. From bold exteriors to sleek LED lighting and fine detailing, it has everything to make it distinctive. A unique green vehicle that makes a statement. The heart of unmatched comfort.
Now you canaccess your phone, your favourite music and maps, using the multimedia touchscreen display that comes with Apple CarPlay and Android Auto compatibility. To ensure your phone never runs out of battery, there is a wireless charging pad. Power never looked so stylish. A zero emission electric SUV that delivers instant accelerationand power with over an overwhelming 452* km range on a single full charge.
2022 Hyundai Kona Electric comes with superior safety features to keep you out ofharm's way. Made of ultra-high tensile strength steel, 2022 Hyundai Kona Electric offers high impact energy absorption that keeps the passengers safe in the unfortunate event of a collision. The cabin has been especially designed to disperse energy to reduce impact on the occupants.
| | |
| --- | --- |
| | |
| | |
| | Polar white, Phantom Black, Typhoon Silver, Marina Blue |
*The prices and variants of the cars may change without any prior notice. Please check the latest prices and variants information with your nearest GALLOPS Hyundai.*