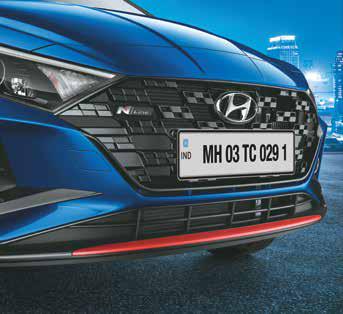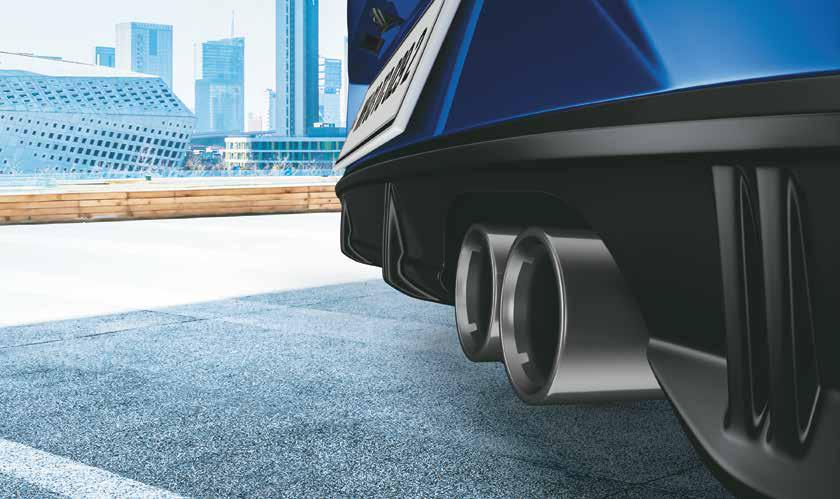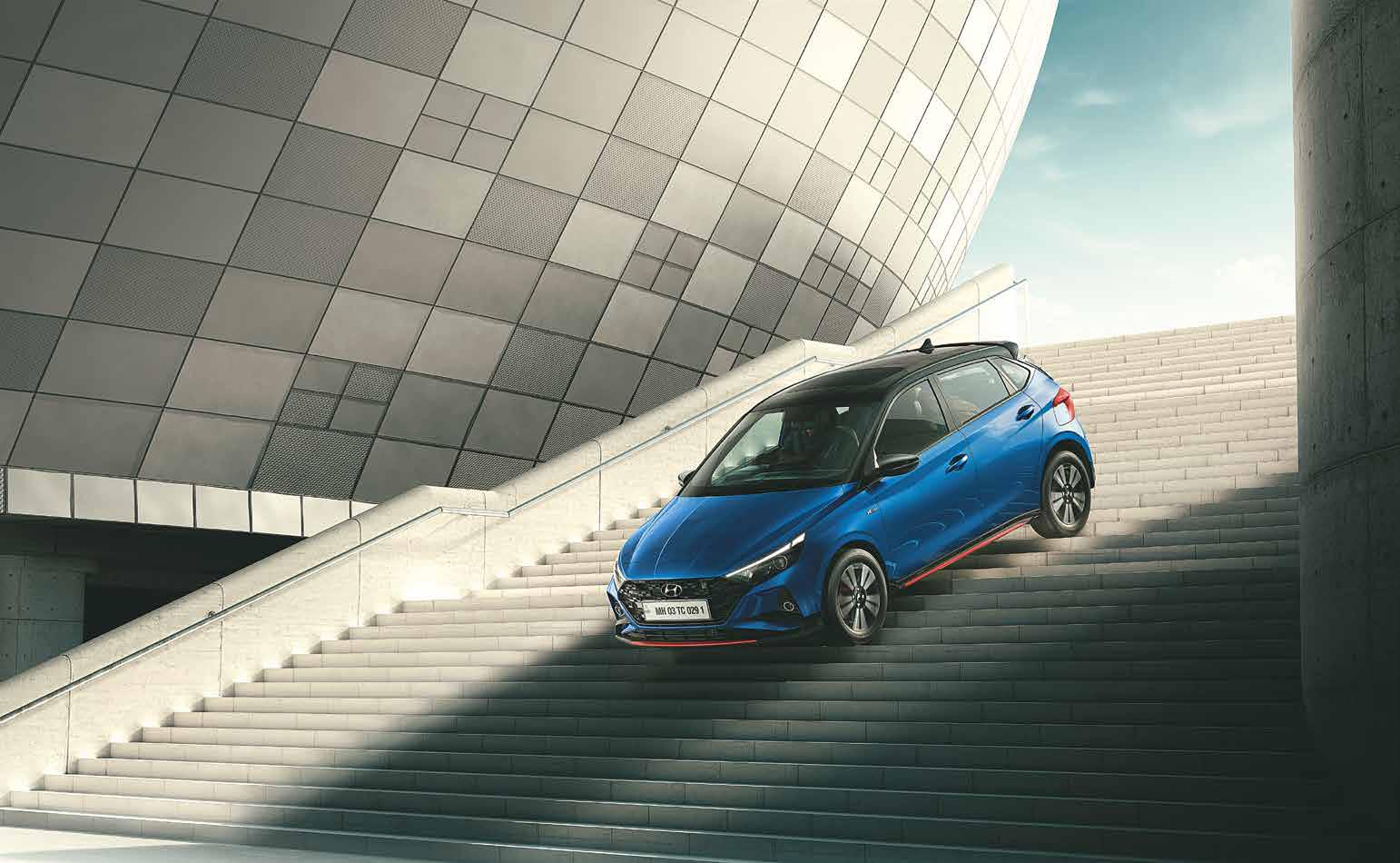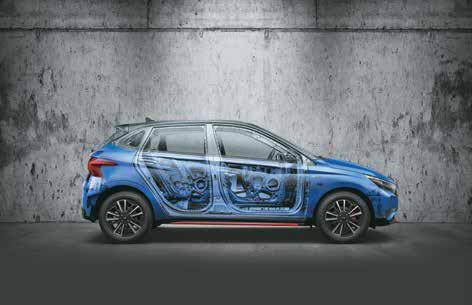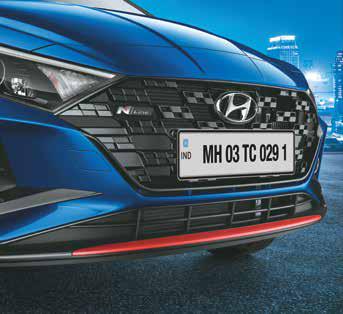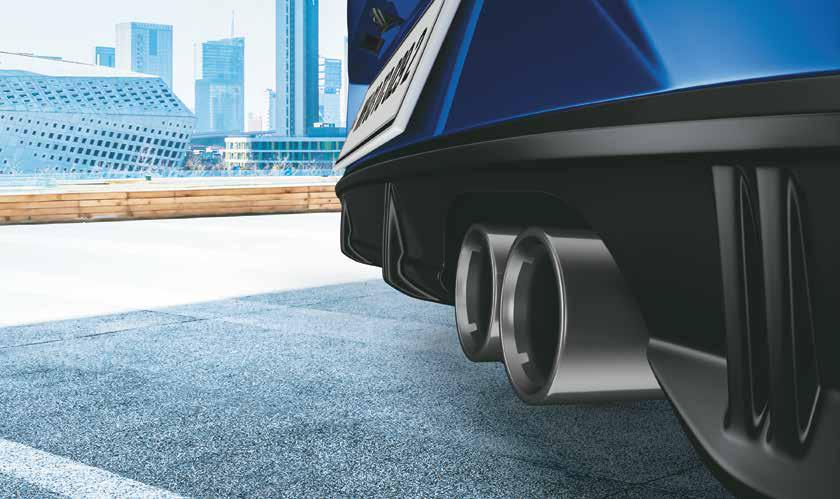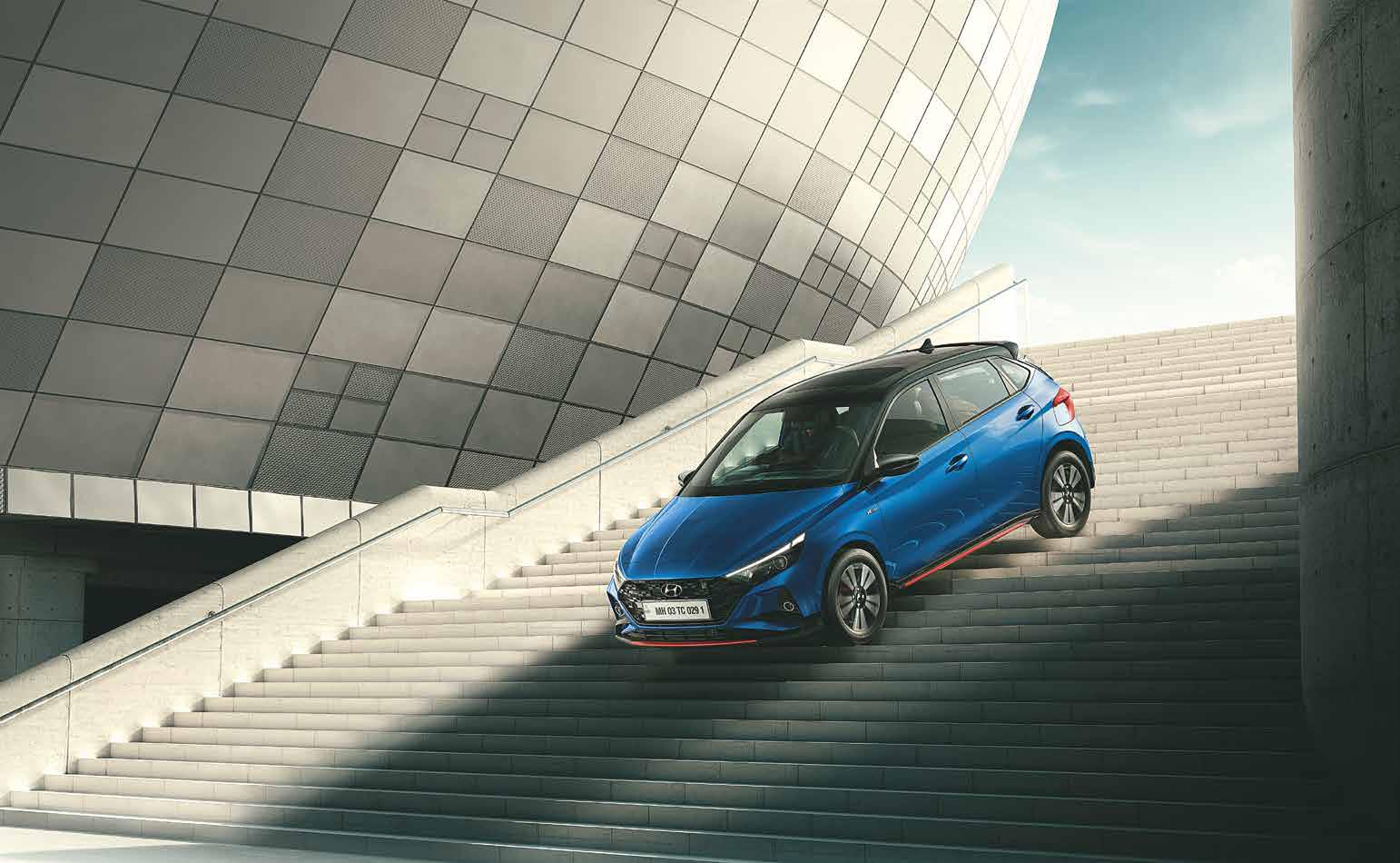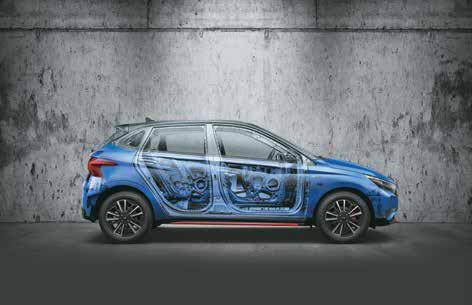 Hyundai has won several hearts at the pinnacle of global motorsports by winning consecutive World Rally Championship constructor titles in 2019 and 2020, World Touring Car Team Championship in 2018, and completing the 24 hour Nürburgring endurance race. The motorsports styling inspiration now comes to India with the globally popular N Line. Presenting the athletically styled Hyundai i20 N Line.
The N comes from Namyang, home of Hyundai's global R&D center; and Nürburgring, home to Hyundai's European technical center.The world is your playground. Live in the moment and take the world by storm. When you get behind the wheel of the Hyundai i20 N Line, the game is on – so get ready for an exhilarating experience.
Sporty and breathtakingly stunning, the Hyundai i20 N Line commands attention everywhere it goes with its WRC inspired sporty new design. Its exciting new athletic design and playful details set you apart from the crowd in a field of lookalikes.
Step inside the Hyundai i20 N Line to discover its fun and sporty side. The sleek design gives the prominent dashboard an unconventionally cool look.
*The prices and variants of the cars may change without any prior notice. Please check the latest prices and variants information with your nearest GALLOPS Hyundai.*