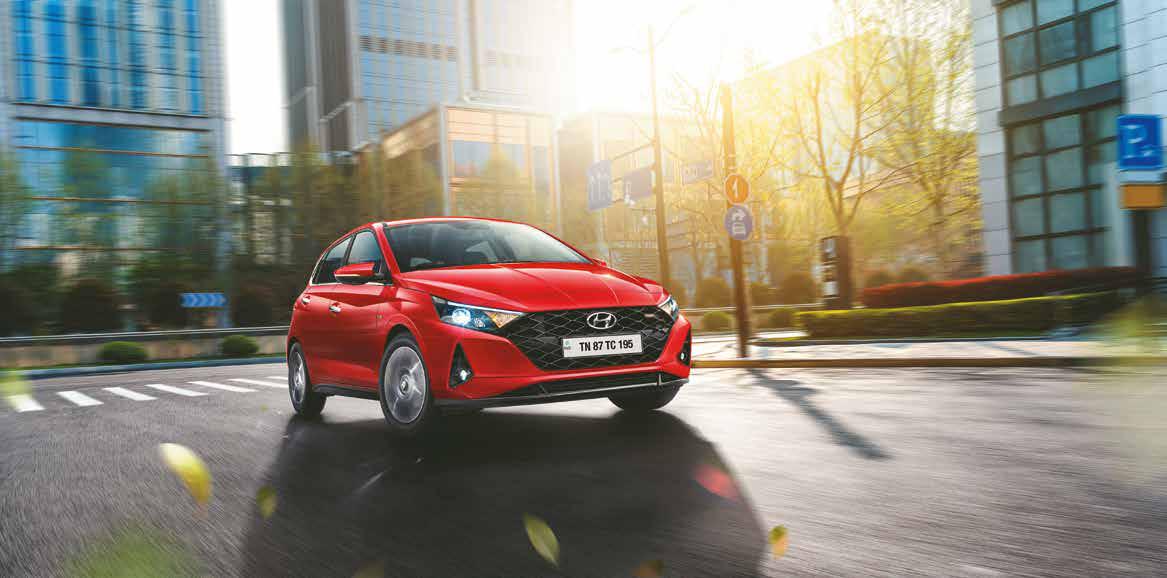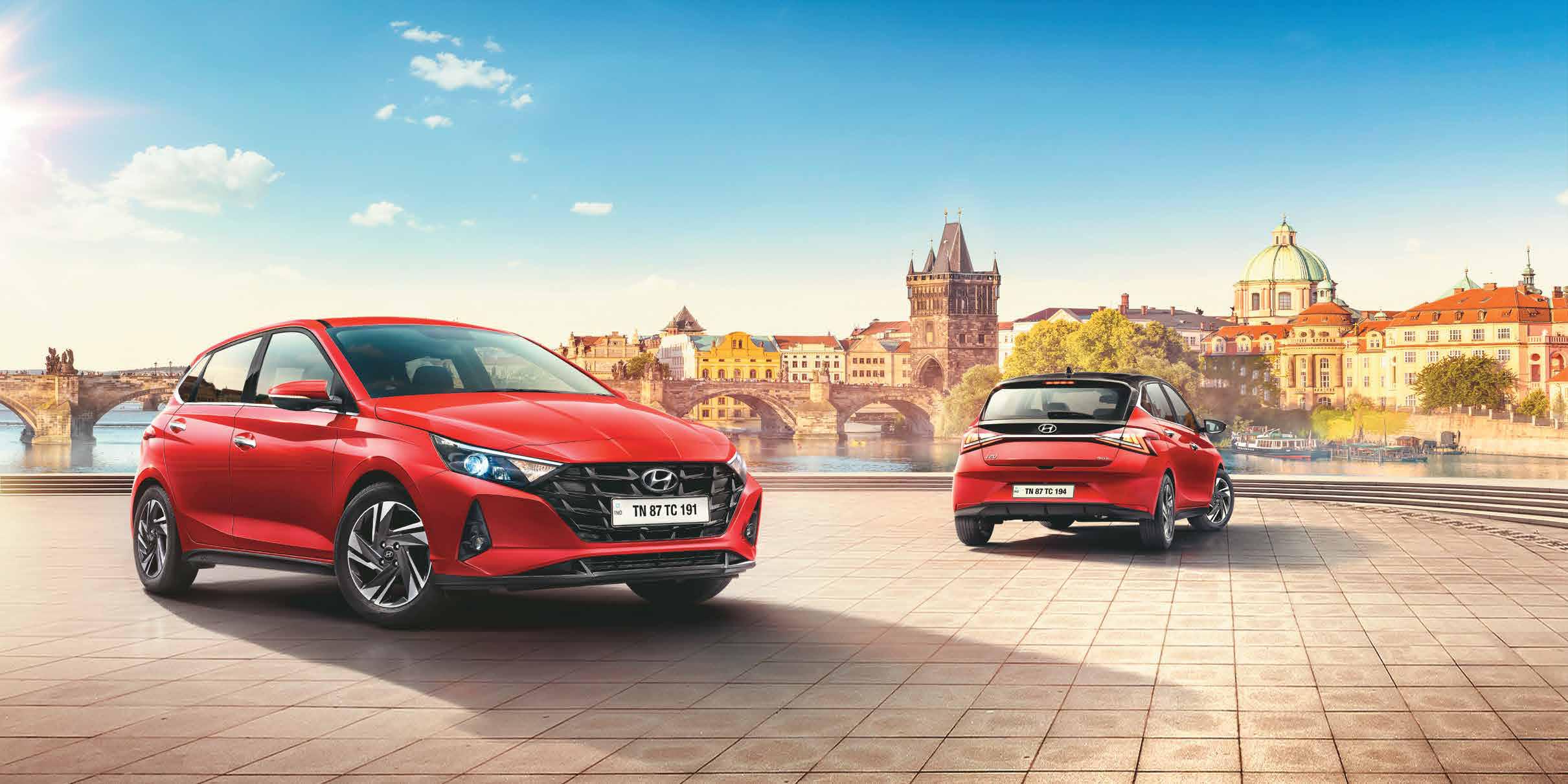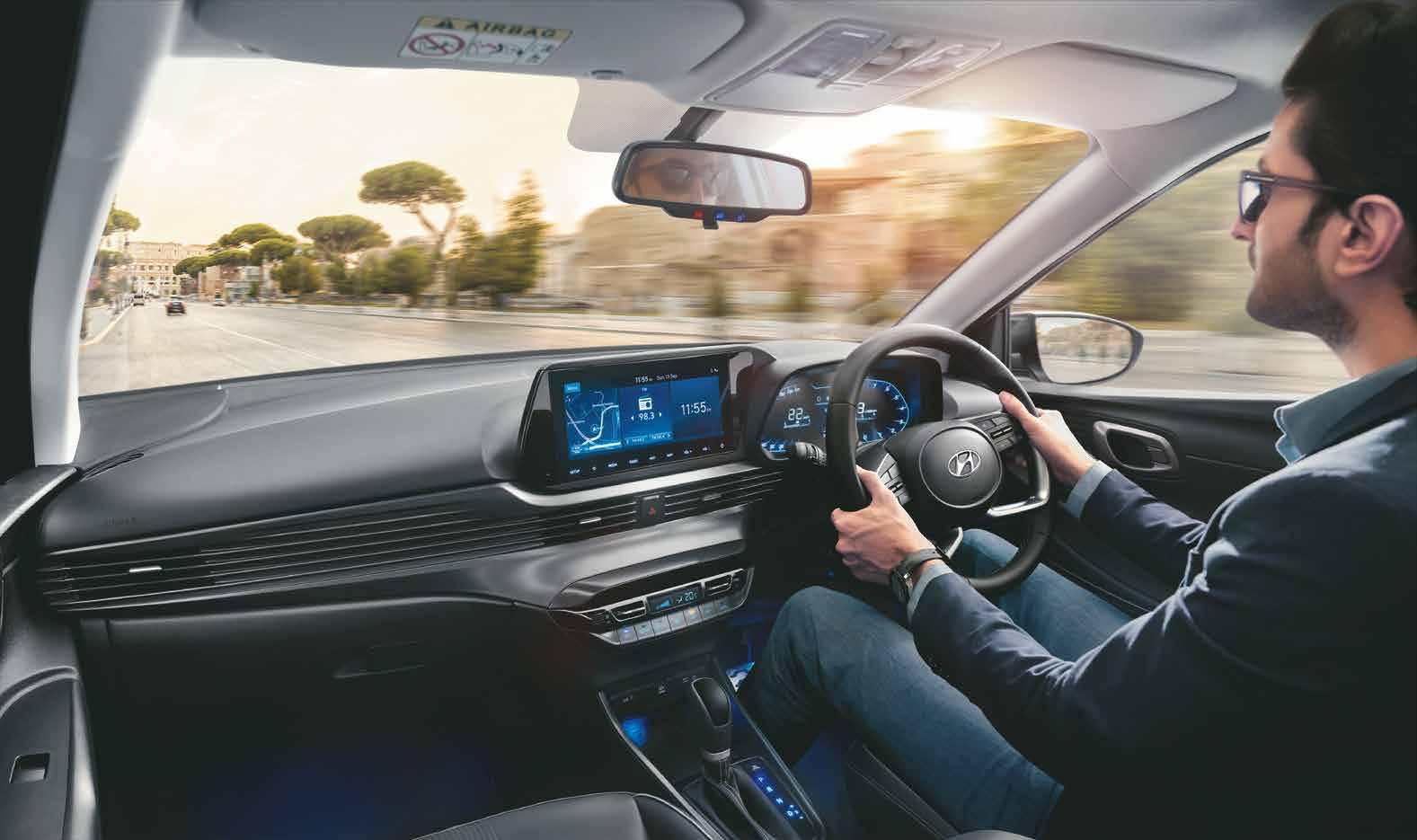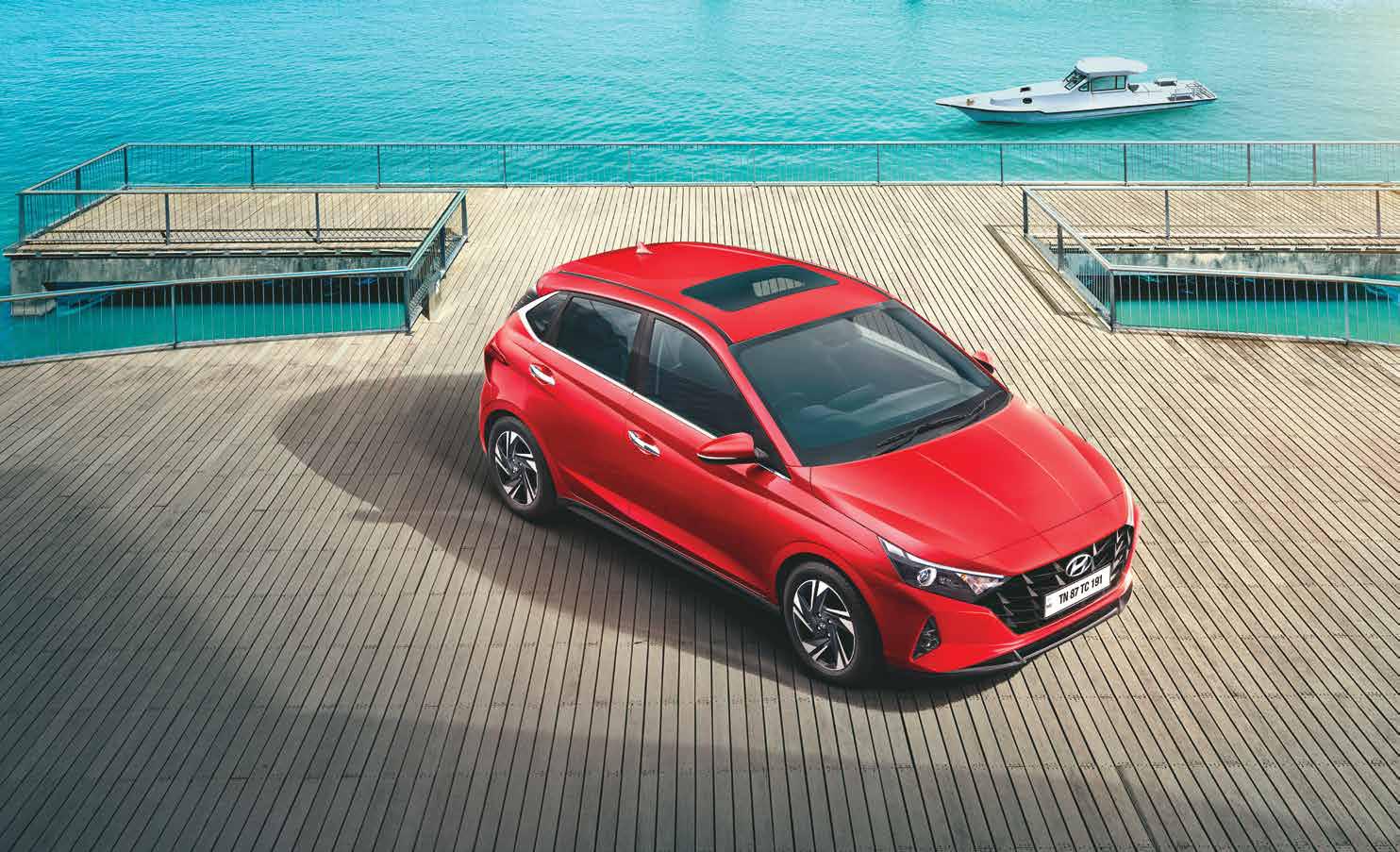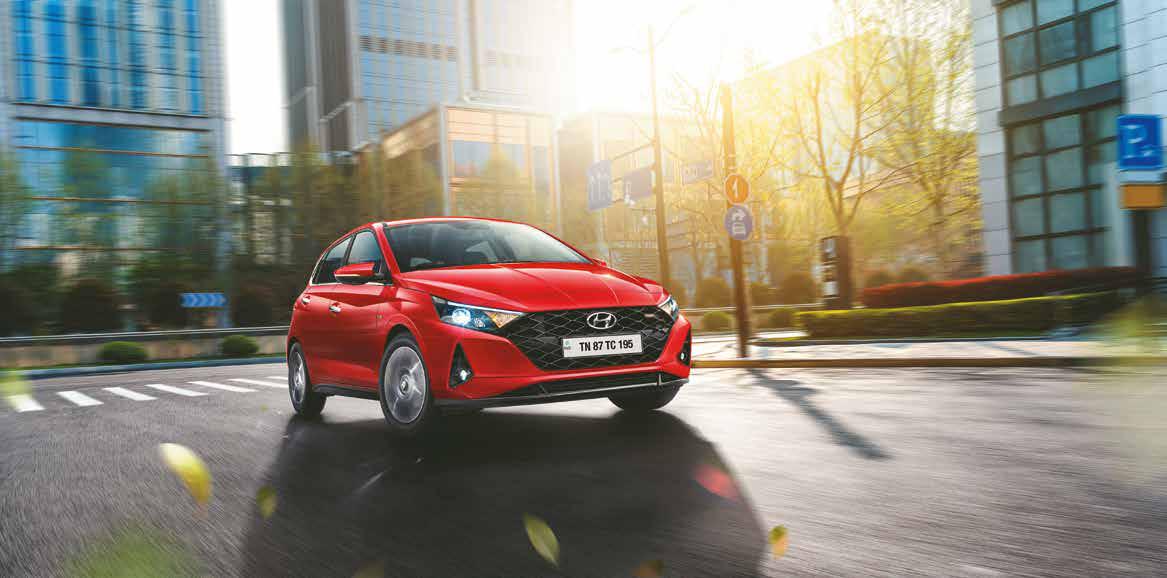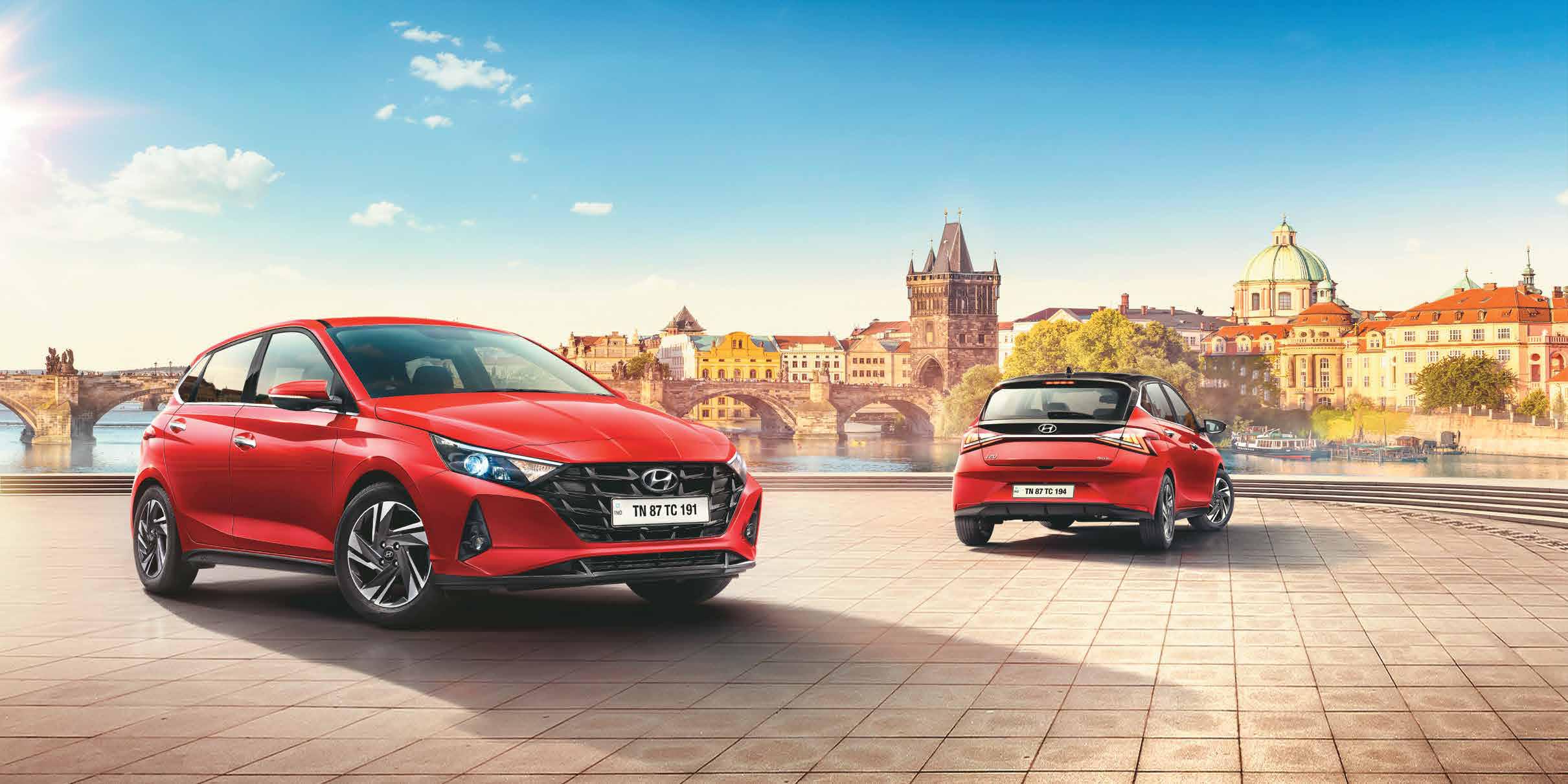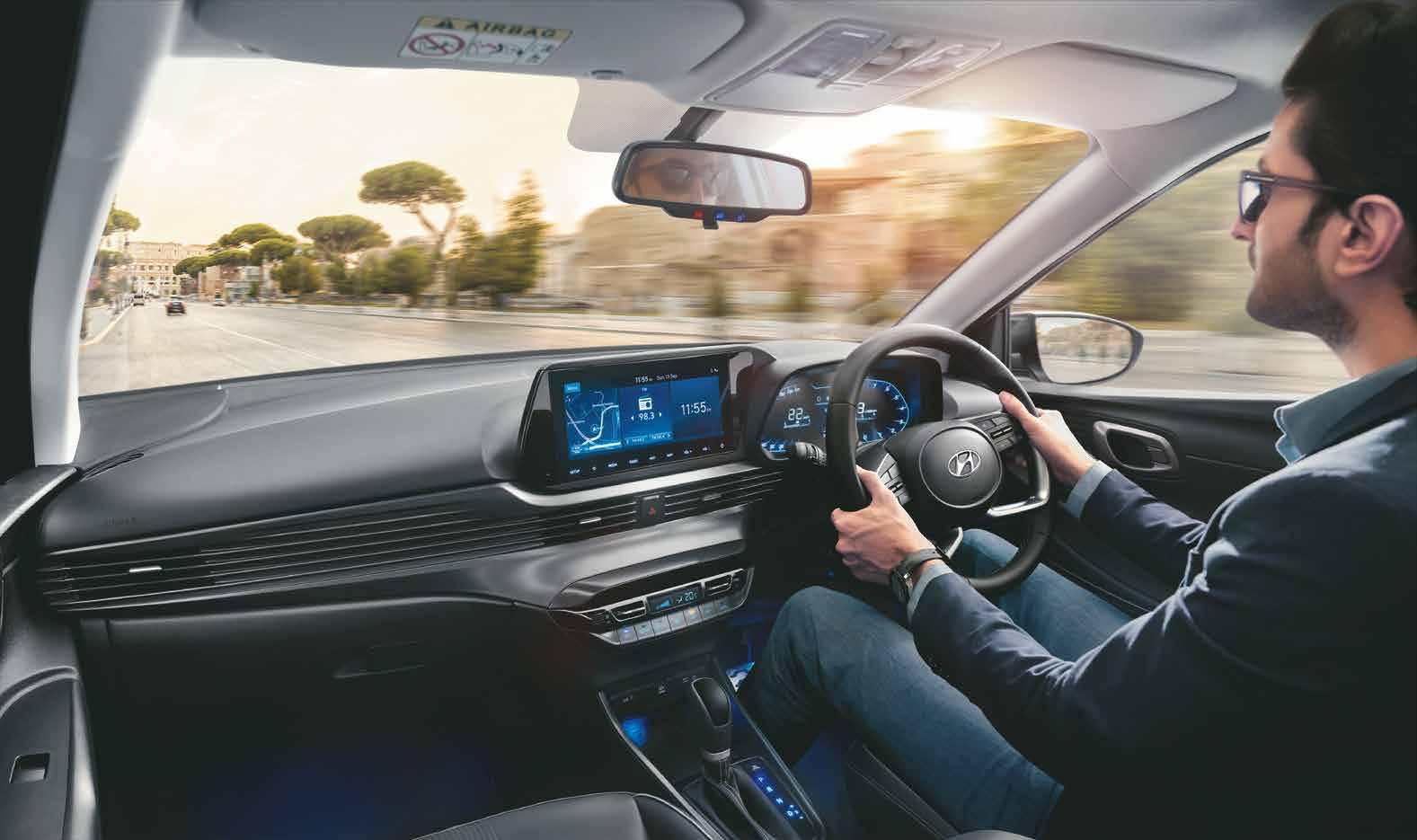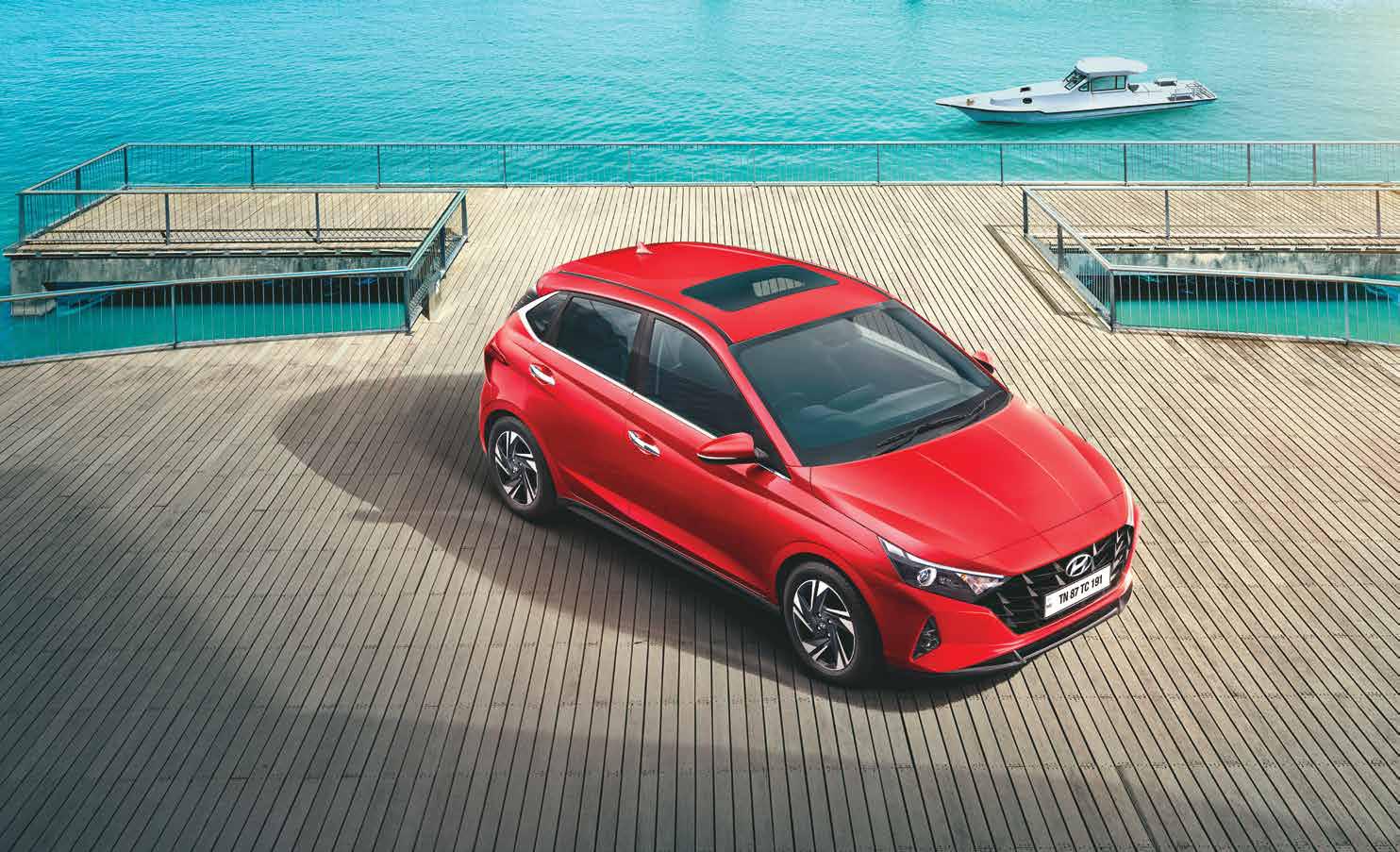 Presenting the all-new i20. For those driven by confidence, the irresistible icon has arrived. Its breathtaking presence casts a magnetic charm; while its connected and intuitive features enhance your comfort and convenience. Truly a class above the rest.
One look is all it takes to fall in love with the all-new i20. Its sensuous sporty design turns heads everywhere it goes. It is wider, longer and features the new electric sunroof. It's a seamless harmony of sleek looks and cutting-edge technological innovation. Step inside and get entranced by its exquisitely appointed, sporty black interiors with colour inserts.
Relish the premium ambience every time you take it for a spin. Superior leather* upholstery and ambient lighting elevate your senses to a new high. Take a peek inside the all-new i20 and you will discover a car buzzing with cutting-edge connectivity.
Bluelink connects you to intuitive features like voice recognition, remote unlock and climate control to make your journeys convenient and enjoyable. The all-new i20 brings together the best in class technology to make your drives unforgettable. Feel every note of your favourite tunes, powered by the high-end Bose sound system.
Witness amazing sights through the new electric sunroof and breathe in fresh air through the air purifier with oxygen as you cruise along. Loaded with most advanced safety features, the all-new i20 offers the most comprehensive safety package in its class – the 6 airbag are built to provide maximum protection, while electronic stability control (ESC) with vehicle stability management (VSM) and emergency stop signal (ESS) provide peace of mind.
Experience better mileage, superior drivability and a blazing performance with 3 powerful engine options: diesel, petrol and turbo petrol and 4 transmission options: DCT, IVT, MT & iMT in the all-new i20.
| | |
| --- | --- |
| New I20 (P) 1.2 1.2 Magna | |
| New I20 (P) 1.2 1.2 Sportz | |
| New I20 (P) 1.2 1.2 Sportz DT | |
| New I20 (P) 1.2 1.2 SPORTS iVT | |
| | |
| New I20 (P) 1.2 1.2 Asta (O) | |
| New I20 (P) 1.2 1.2 Asta (O) DT | |
| New I20 (P) 1.2 1.2 ASTA (O) iVT | |
| New I20 (P) 1.2 1.2 Asta (O) iVT DT | |
| New I20 (P) 1.1.1.0 T Sportz iMT | |
| New I20 (P) 1.1.1.0 T Asta iMT | |
| New I20 (P) 1.1.1.0 T Sportz DCT | |
| New I20 (P) 1.1.1.0 T Asta (O) DCT | |
| New I20 (P) 1.1.1.0 T Asta (O) DCT DT | |
| New I20 (D) 1.5 1.5 Magna | |
| New I20 (D) 1.5 1.5 Sportz | |
| New I20 (D) 1.5 1.5 Asta(O) | |
| New I20 (D) 1.5 1.5 Asta(O) DT | |
*The prices and variants of the cars may change without any prior notice. Please check the latest prices and variants information with your nearest GALLOPS Hyundai.*