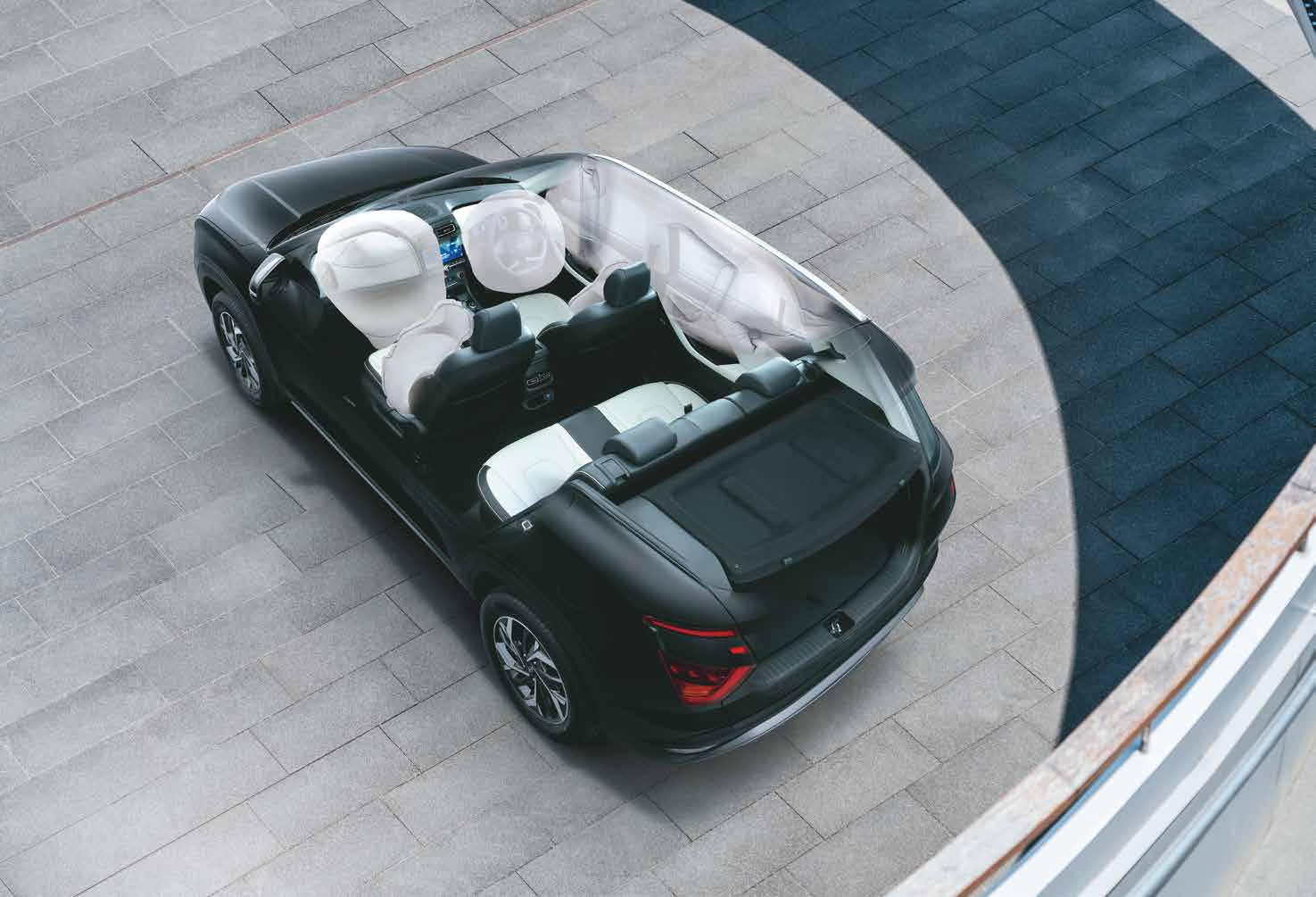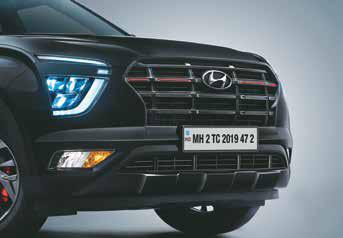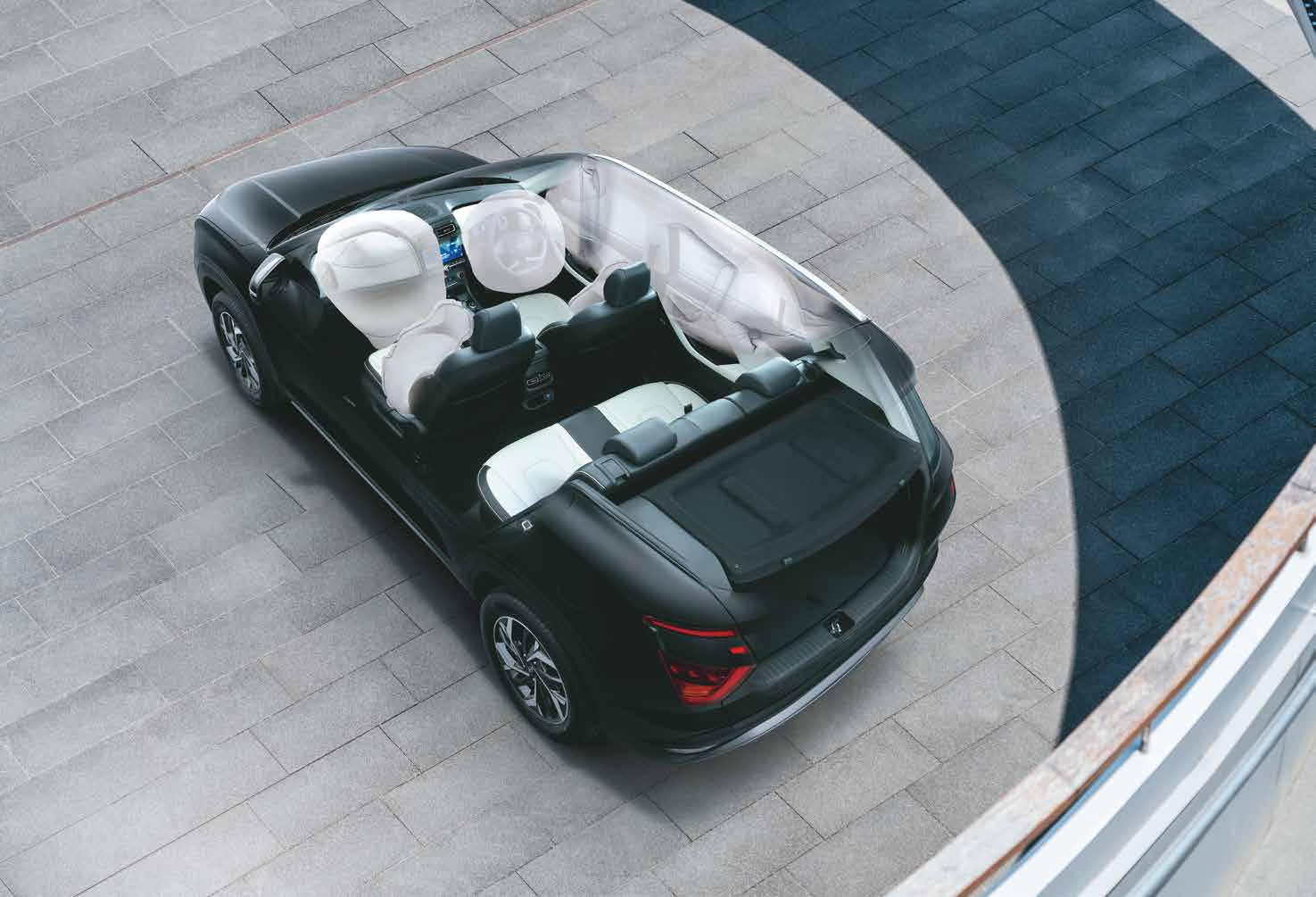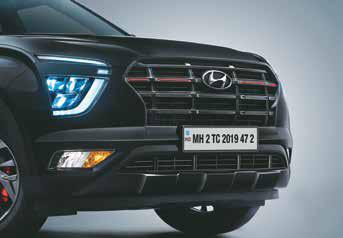 What good is an SUV, if it's not the all-new Creta. The ultimate SUV. With a breathtakingly beautiful and edgy design, the all-new Creta has been crafted to command respect. The bold exterior and the new masculine stance will set you apart from every other SUV on the road.
No matter where you decide to go, the all-new Creta will help you stay one step ahead on the road. Savor the awe inspiring beauty all around when you get in the all-new Creta. The plush new interiors give you the advantage of extra comfort on every ride.
Breathe in the wonders of nature and relish exquisite scenic views as you make your way across all-terrains of life. The all-new Creta is equipped with advanced Bluelink featuring the new in-car voice command technology.
Now with an app on your smart watch and smartphone you have the power to controlyour car from anywhere. Stay ahead of the curve with the latest features like remote engine start/stop, destination sharing, climate control and more.
With the new 1.4l petrol, 1.5l petrol and 1.5l diesel BS6 engines under the hood, the all-new Creta delivers a power packed performance on every terrain. Be it on the road or off it, the all-new Creta has the dynamism to go the distance. A strong body structure made with AHSS, the addition of 4 rear parking sensors and 6 airbags, ensure a secure drive for you and your family every time you hit the road.
| | |
| --- | --- |
| | |
| | |
| | |
| | |
| | |
| | |
| | |
| | |
| | |
| | |
| Creta (P) SX (O) IVT KNIGHT | |
| Creta (P) SX (O) IVT KNIGHT DT | |
| | |
| | |
| Creta (P) 1.4 Sx (O) DCT Turbo | |
| Creta (P) 1.4 Sx (O) DCT DT Turbo | |
| | |
| | |
| | |
| | |
| Creta (D) S + MT KNIGHT DT | |
| | |
| Creta (D) SX ( STD 3.5" CLUSTER) | |
| | |
| | |
| Creta (D)SX (O) AT KNIGHT | |
| Creta (D)SX (O) AT KNIGHT DT | |
*The prices and variants of the cars may change without any prior notice. Please check the latest prices and variants information with your nearest GALLOPS Hyundai.*