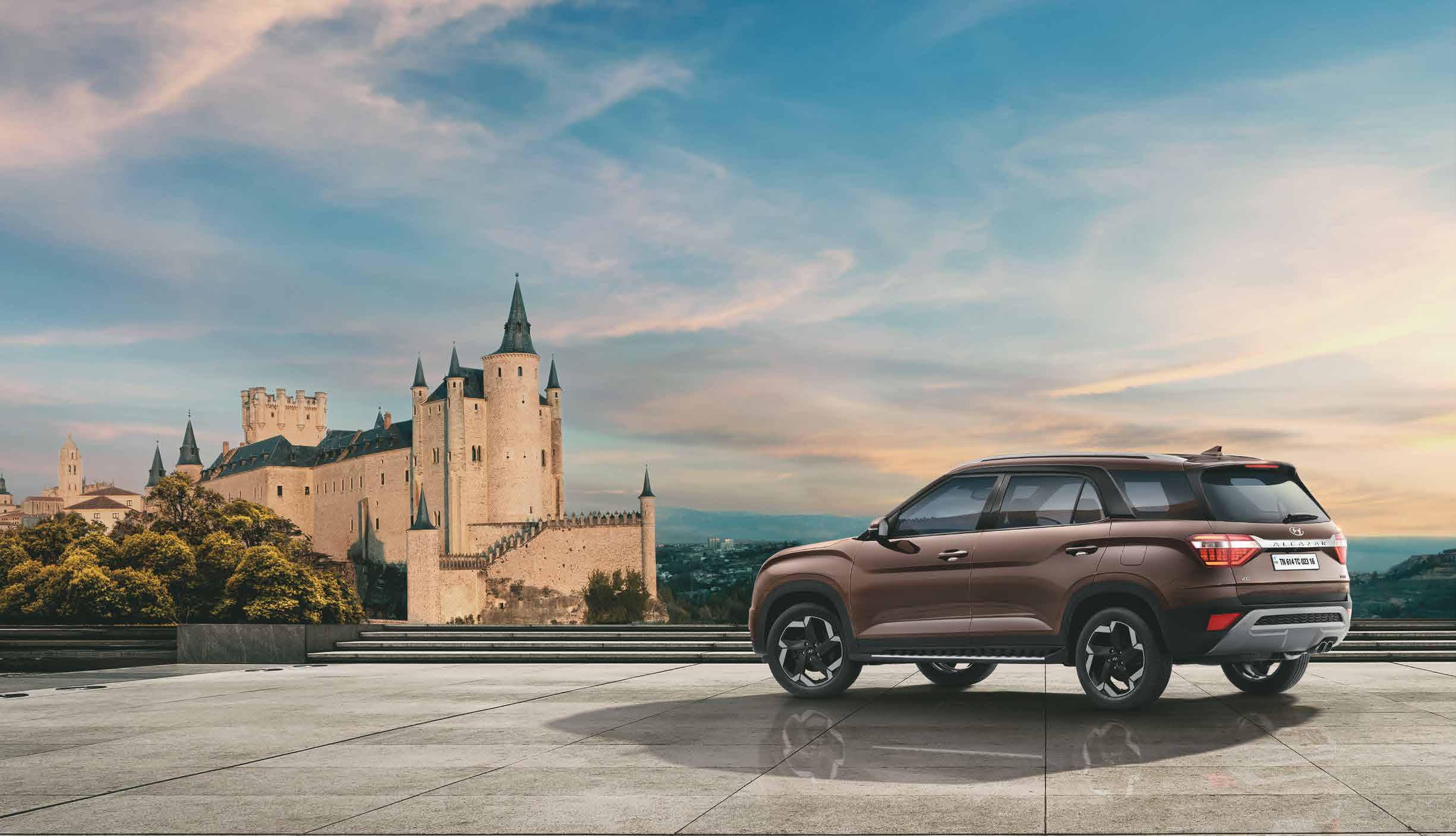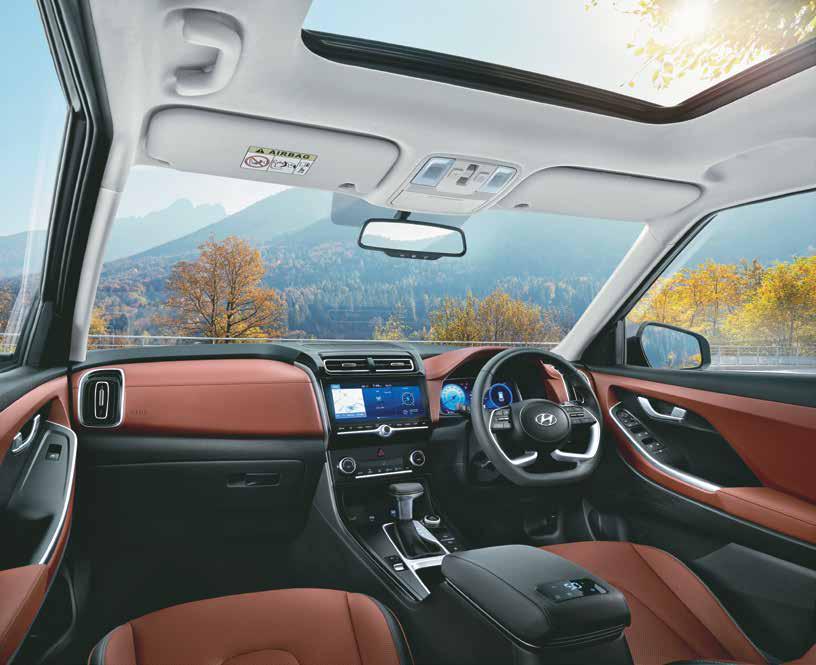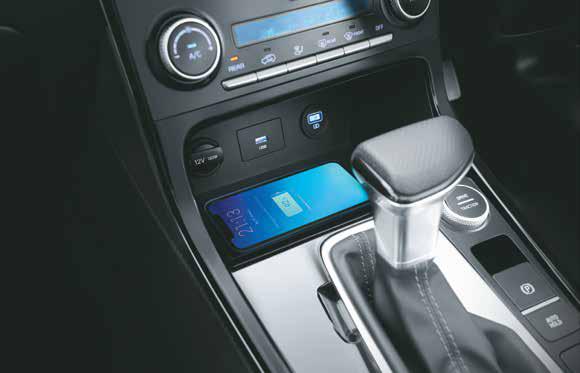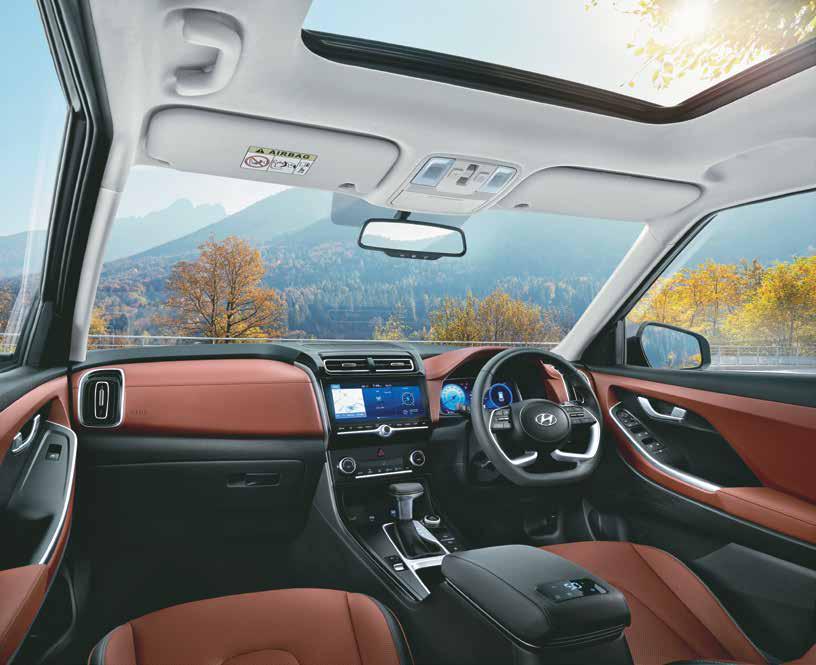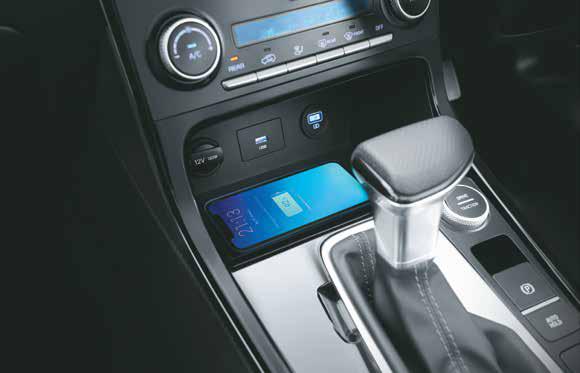 For those with a passion for the refined things in life and those who want to explore for themselves, presenting to you the new Hyundai ALCAZAR.
For those who dare to be different, who want finer experiences and never compromise on quality, the Hyundai ALCAZAR ushers in a new dimension of driving sophistication.
Drawing its inspiration from the royal lineage of castles and palaces, denoting grandeur, spaciousness, and solidity, this SUV has been crafted as the SUV of choice for the
visionaries and leaders of tomorrow. A true testament to its regal inspiration, the Hyundai ALCAZAR stands tall as the embodiment of premiumness.
Tough, yet graceful. Dominating, yet elegant. Hyundai ALCAZAR pairs a bold and tall stance with the elegant design that is unmistakably premium.
A haven of refinement, where aesthetic design meets supreme craftsmanship. For people with an exquisite palate, equipped with features that add a sophisticated touch to the bold and solid exterior.
The Hyundai ALCAZAR features contemporary trio beam LED headlamps and tail lamp design flowing into the lines of the body. The superior poise of the stylish chrome radiator grille and the expertly styled twin tip exhaust adds a sense of grace to the Hyundai ALCAZAR's effortless stature.
For short jaunts or epic getaways, envelope yourself in sublime comfort with immersive front row ventilated seats. Extravagantly comfortable captain seats in the second row (6 seater) complete with the versatility to tip, tumble, slide and recline let you sit back in pure comfort.
Comes with highly accurate front & rear parking sensors and state-of-the-art security alerts like speed alert system, you're always one step ahead of unexpected events on the road. Equipped with powerful petrol or diesel engines that give you the perfect balance between performance and efficiency, the Hyundai ALCAZAR conquers every landscape with effortless ease.
Stay seamlessly connected with your Hyundai ALCAZAR and the world, with Bluelink
| | |
| --- | --- |
| Alcazar (P) Prestige Executive (7STR) | |
| Alcazar (P) Platinum (7STR) | |
| Alcazar (P) Signature (6STR) | |
| Alcazar(P) Platinum (O) AT (6STR) | |
| Alcazar(P) Platinum (O) AT (7STR) | |
| Alcazar(P) Signature (O) AT (6STR) | |
| Alcazar(P) Signature (O) AT (7STR) | |
| Alcazar (P) Signature (6STR) DT | |
| Alcazar (P) Signature (O) AT (6STR) DT | |
| Alcazar (D) Prestige Executive (7STR) | |
| Alcazar (D) Prestige Executive (6STR) | |
| Alcazar (D) Prestige (O) AT Executive (7STR) | |
| Alcazar (D) Platinum (7STR) | |
| Alcazar (D) Signature (6STR) | |
| Alcazar(D) Platinum (O) AT (6STR) | |
| Alcazar(D) Platinum (O) AT (7STR) | |
| Alcazar(D) Signature (O) AT (6STR) | |
| Alcazar(D) Signature (O) AT (7STR) | |
| Alcazar (D) Signature (6STR) DT | |
| Alcazar (D) Signature (6STR) DT (O) AT | |
*The prices and variants of the cars may change without any prior notice. Please check the latest prices and variants information with your nearest GALLOPS Hyundai.*